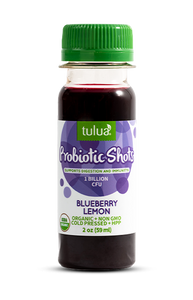 Blueberry Lemon Probiotic Shot
Really enjoyed this one
I tried this flavor this morning and thought it was so great! It tasted like a summer lemonade. It's the best addition to my morning routine!
My favorite morning shot!
I take this shot in the morning to help my digestive system. Blueberries are my favorite fruit and this shot is my favorite!